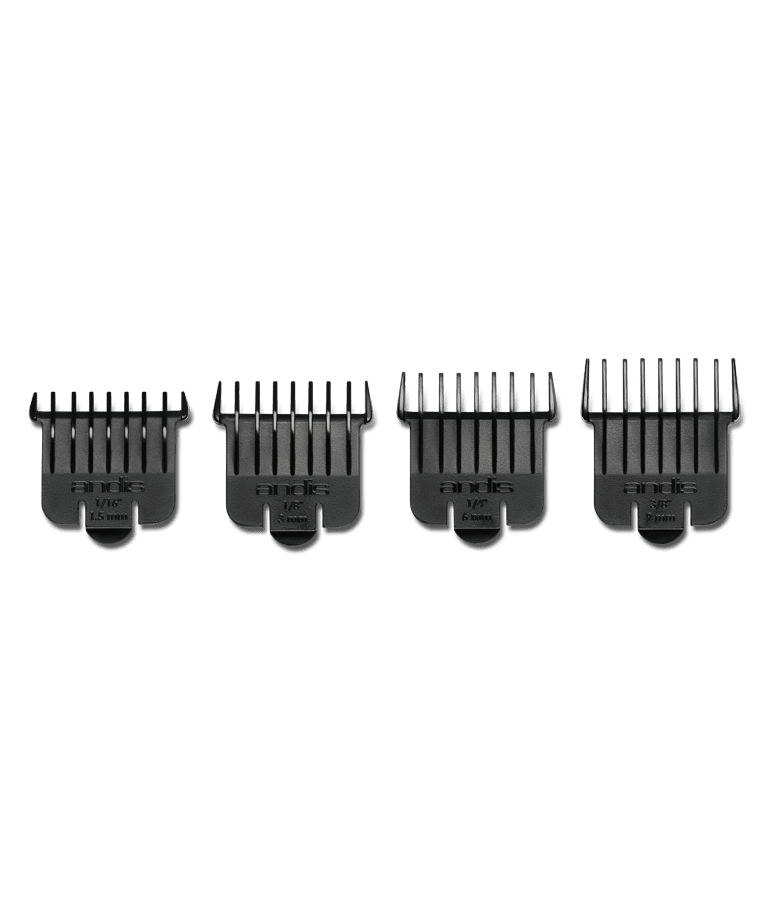 Andis 23575 Combs for T-Outliner, Pivot Pro Trimmer, etc
Usually ships the same business day.
In stock
* Fits on T-Outliner (04710), Pivot Pro Trimmer(#23475), Power Trim(#32375) and Power Trim Plus(#23900) Styliner II (#26700)
PMT, GTO, SLII, PMC, RT1, LS, D-4 & D-5
* 4 Attachment combs 1/16" 1/8" 1/4" and 3/8"
Perfect
Fit just like the originals.
Exactly what I needed..
I needed a better beard trimmer. I went to my local Sally's asked about the attachments they said they didn't carry them. So I went out to my car and ordered these. It's a great price. They work great obviously. They arrived within 3 days.
Satisfied
I didn't rate this product 5 stars only because I didn't order top of the line but for the price I am satisfied. It's well enough to serve my purpose.
Perfect fit.
Fits my Styliner II great. Charged $8.95 to ship. Received 10 days later. For that price/time find another retailer.