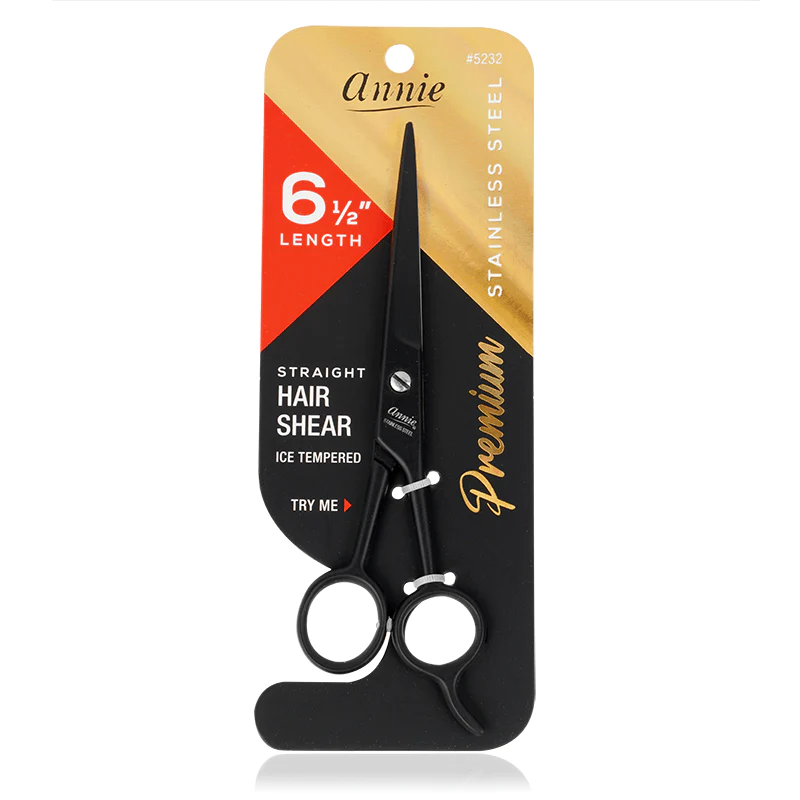 Annie Stainless Steel Straight Hair Shears 6.5 Inch Black
Usually ships the same business day.
In stock
This premium shear features stainless steel construction and a matte black finish, delivering top-quality performance with long-lasting blade sharpness and precision cutting at 6.5" in length.. 
The ultimate shears for stylists with style!
Premium Stainless Steel
Long-lasting blade sharpness for precise cuts every time
Matte Black Finish
6.5" Length