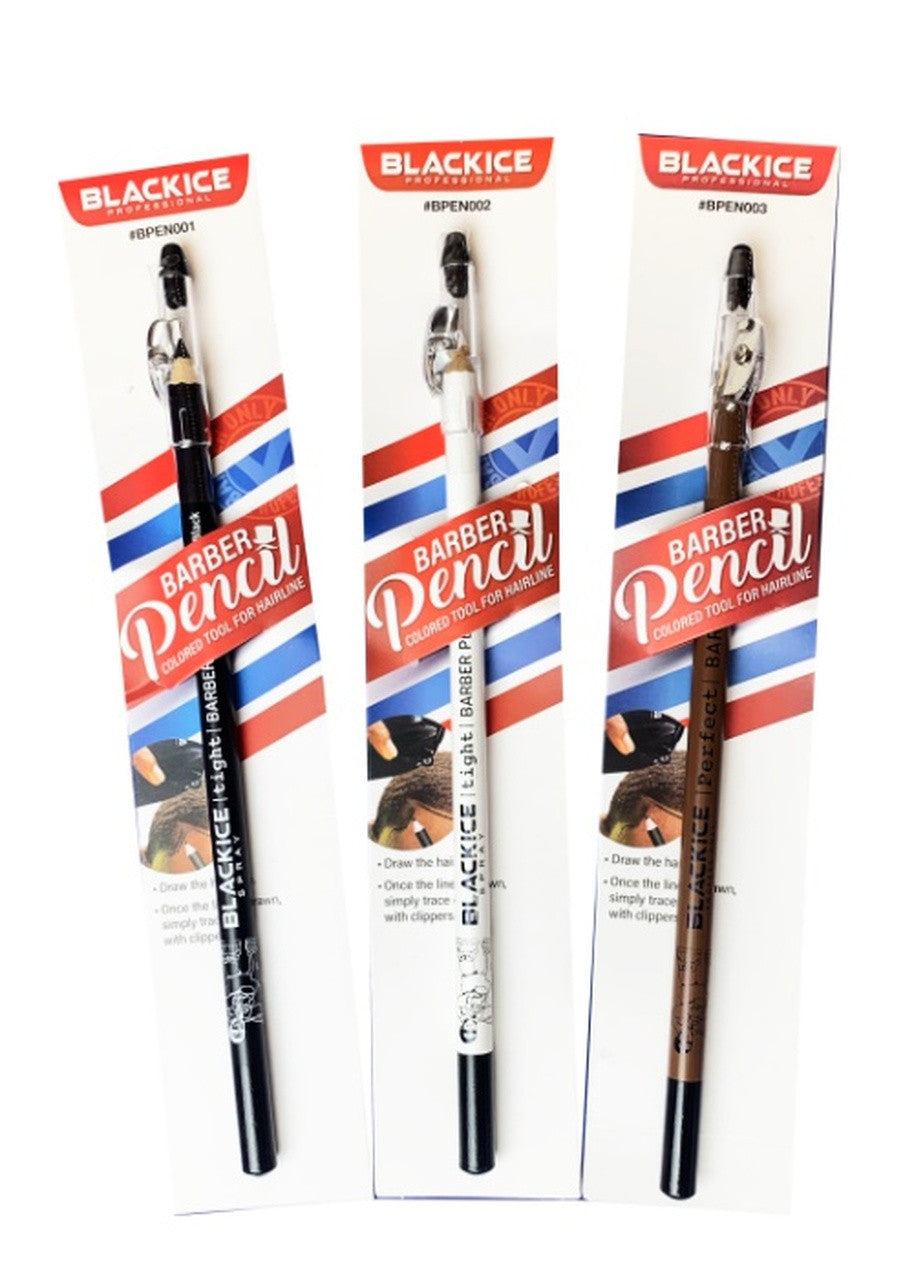 Black Ice Barber Pencil Set 3pc - Black, White, Tan
Usually ships the same business day.
In stock
Black Ice Barber pencil is a colored tool for crisp hairline.
Perfect for drawing onto a natural hairline. Once the line is drawn, simply trace out with clippers. Lastly, razor the area to give your cut a clean look.
Tool can also be used for making distinctive beard, mustache and eyebrow arches.
Includes Black, White, and Tan Barber Pencils in one package.