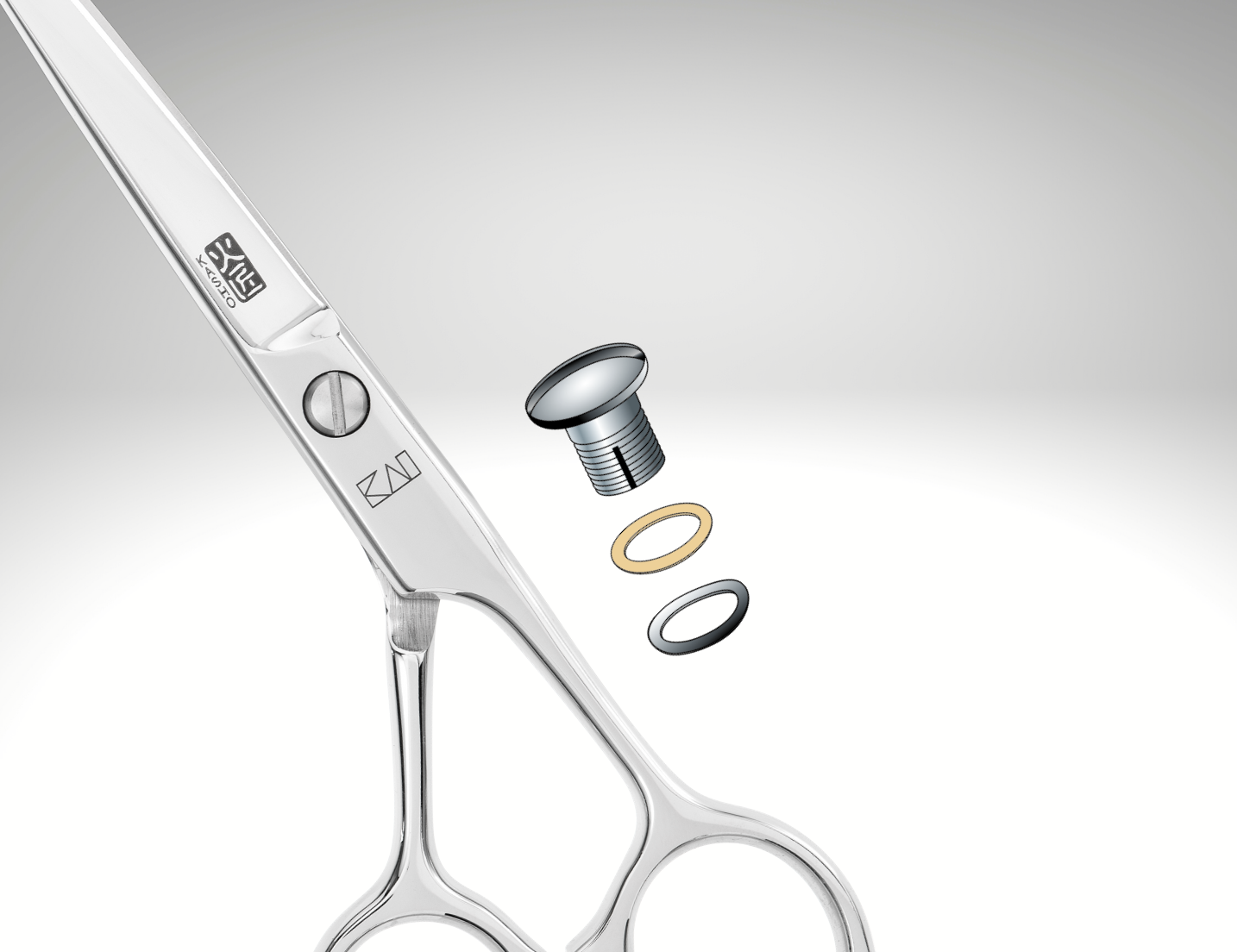 Kasho Blue Series Straight Shear - Made in Japan
Usually ships the same business day.
In stock
There is a reason professional stylists turn to Japanese shears when they want the best tools. The KASHO Blue series is a case in point. It offers everything stylists demand in a classic Japanese hair shear: high-performance Japanese steel, fully convex/hollow-ground blades, and light weight for maneuverable styling. At the same time, Blue is very affordable.
With Blue's convex/hollow-ground blades, the point of intersection of the blades is as narrow as a human hair. That is incredibly sharp, making cutting precise, with no tugging, no damage to the hair. Choose offset or straight handle. For precision and performance, step up to KASHO Blue.
Take a Step Up with Beautiful Blue
Spend more time being creative, less time sharpening—with blades made of premium Japanese VG-10W stainless steel, Blue series forged shears stay sharper for longer, so you can style without worry
The sharpest cutting edge for effortless styling—Blue offers fully convex/hollow-ground blades for ultra-precise cutting
Find the right handle style for you—choose classic straight handles (point-cutting perfect!) or ergonomic offset handles
Beautiful, easy-care finish—Blue's mirror-polished finish looks great, but also help protect your shears from corrosion (like rust); regular cleaning and oiling keep your shears performing beautifully
Maintain your perfect tension longer—a slight split in the T-screw of the tension system holds firmly in place, so you need to adjust less; the T-screw won't interfere with combing, either
Tang or no tang, your choice—Blue shears have an easy-to-remove, easy-to-reinstall tang
Purchase with confidence—your shears are backed by our Lifetime Warranty, plus your first sharpening is FREE