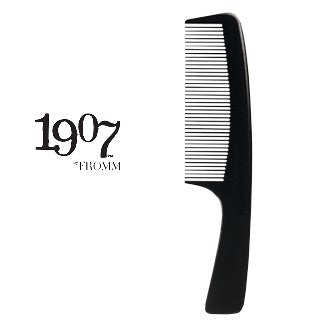 Clipper Mate Combs with handle
Usually ships the same business day.
In stock
* These Hard Rubber combs are made in Germany.
* Will not soften with heat.
* Withstands sterilization.
* Very strong and durable.
* Stays perfect after extended use.
Nothing like a Clipper Mate comb.
[ work in an old school Barber Shop. Do a lot of Clipper Cuts. Clipper Mate Combs do the job right.
Very fast shipping great products