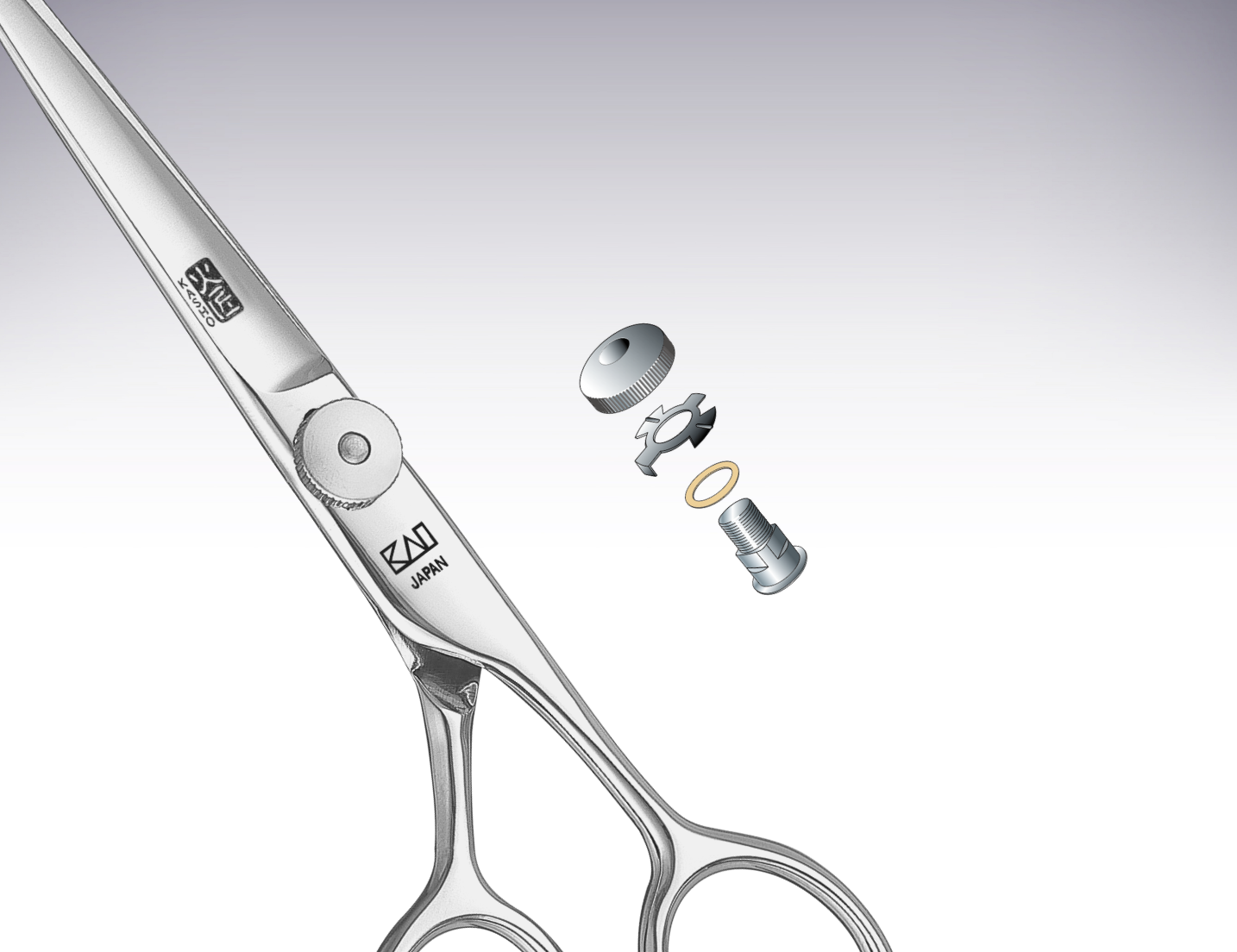 Kasho Design Master Series Offset Shear - Made in Japan (Buy One Get One Free!!)
Usually ships the same business day.
In stock
For Limited time only, Pay for 1 Shear and get Another One FREE!!
The KASHO Design Master series offers the most beautiful workhorse shears you've ever had the pleasure to use. Yes, they're incredibly sharp, and thanks to their semi-convex/hollow-ground blades, they offer a durable edge that you can count on. Even better, these reliable shears come in both straight and offset handle styles, in both left- and right-handed models, as well as a range of the most-wanted blade lengths.
Design Master series blades are made of premium Japanese VG-10W, the top-of-the-line version of this Japanese "super steel." Originally created for the exacting demands of Japanese chefs, this high-quality stainless steel is now used in a variety of knives—and precision hair shears like the Design Master series. When you're looking for a beautiful and well-balanced shear that won't break the budget, look to Design Master. Your scissors holster will thank you.
How Design Master Helps Stylists Master Their Designs
Extended time between sharpenings—with blades made of premium Japanese VG-10W stainless steel, Design Master forged shears stay sharper for longer, so you can cut more and sharpen less
Razor-sharp cutting edge gives you ultimate control—Design Master's semi-convex/hollow-ground blades offer an edge that is much sharper than standard shears, while still providing durability
Left/right? Straight/offset? Find the right shear, right here—Design Master's straight handle works well for stylists who cut with the middle finger and thumb; the offset handle position reduces overextension of the thumb for an ergonomic grip; choose left- or right-handed models
Sleek, beautiful, simple looks—plus, the matte satin finish resists fingerprinting and corrosion
Adjust Design Master's tension with a twist—KASHO's ratchet-screw system makes it easy to adjust the tension of your shears when needed, no tools required, just feel the gentle 'click' of the ratchet to tighten or loosen the tension of your shears
Tang? Your choice—the Design Master tang is removeable when you don't want it, easy to reinstall when you do
Make an easy, confident purchase—your shears are backed by our Lifetime Warranty, plus your first sharpening is FREE