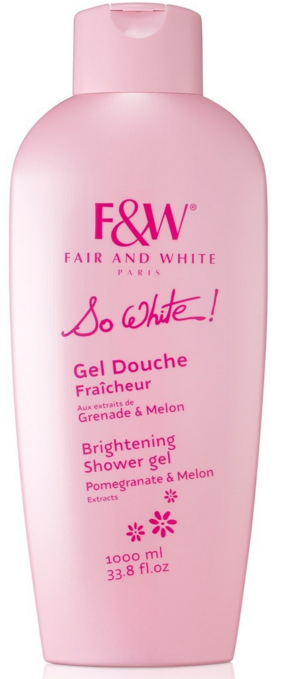 Fair and White : So White Refreshing Shower Gel With Pomegranate And Melon Extracts 1000ml (Hydroquinone FREE!!!)
Usually ships the same business day.
In stock
So White! Ultra-refreshing Shower Gel is infused with a revitalizing blend of Pomegranate and Melon extracts designed to pamper and uplift your mood. Hydrating glycerin properties leave your skin feeling silky, soft and smooth, all day long. (Jumbo-1000ml)
Love it
I have used it for almost a year I can't tell you how my skin smooth all my sister and friends love it.
Good Product , Awesome Service?
Thanks Clippers?