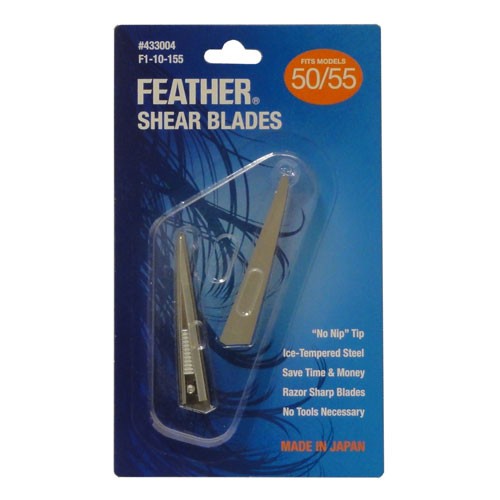 Feather Switch Blade for 5" or 5 1/2" Shear- Made in Japan
Usually ships the same business day.
In stock
*Never sharpen shears again! When blades get dull, switch them out with sharp new ones.
*Twice tempered stainless steel frames and blades for long lasting strength and durability.
*Exclusive "No-Nip" tips are designed to eliminate accidental nipping of the fingers.
*Made in Japan
What I ordered
This was exactly what I ordered and came in a very timely fashion. I will order from this company again.
Love these blades!
Fast service!
Fast shipping
I'll never stop using these replacement blades
feather switch blade replacement blades
I have been using this shear for over 30 years. It is the sharpest shear I have ever used. I cannot get them anymore at any beauty supply and that is why I ordered them from you. I hope you continue to carry the replacement blades.