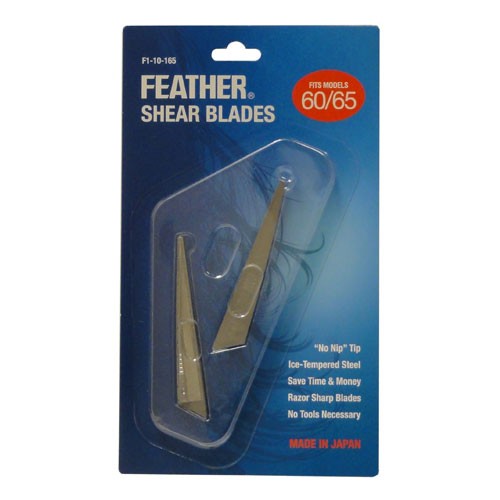 Feather Switch Blade for 6" or 6 1/2" Shear- Made in Japan
Usually ships the same business day.
In stock
*Never sharpen shears again! When blades get dull, switch them out with sharp new ones.
*Twice tempered stainless steel frames and blades for long lasting strength and durability.
*Exclusive "No-Nip" tips are designed to eliminate accidental nipping of the fingers.
*Made in Japan
41 years a barber
These are the best shears I have ever used. I started using them when they first came out and have always appreciated the quality of the design and the convenience of changing the blades.