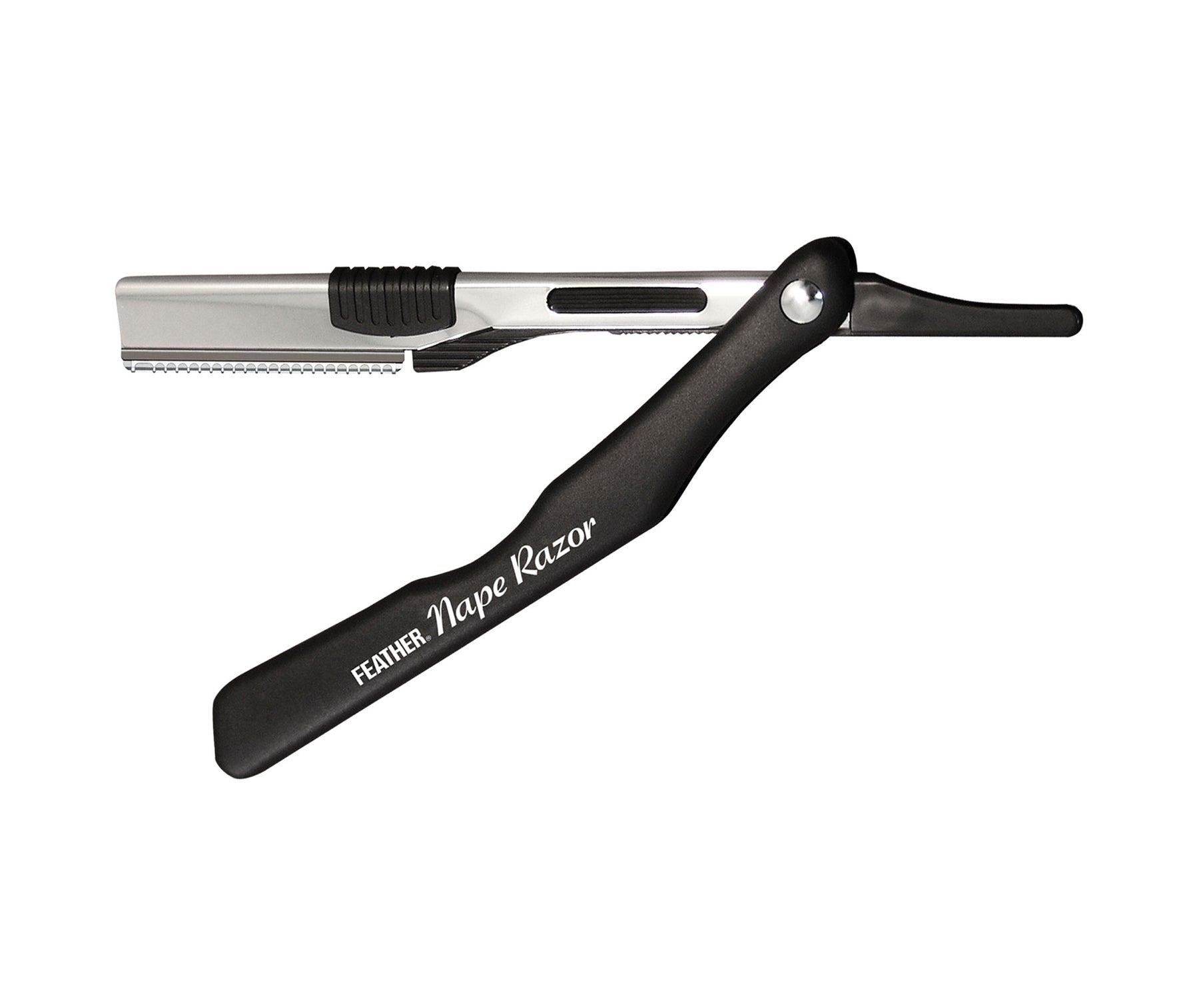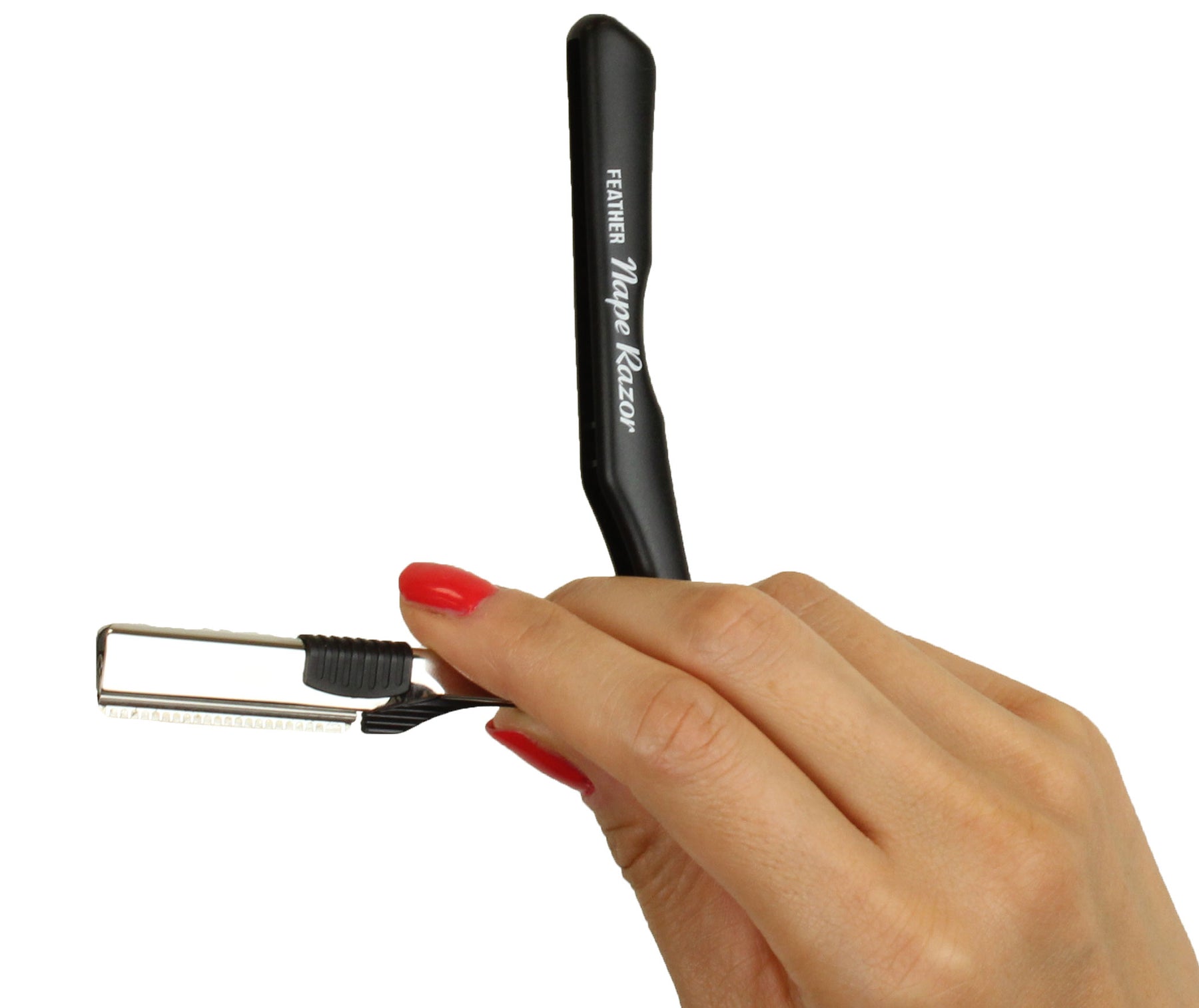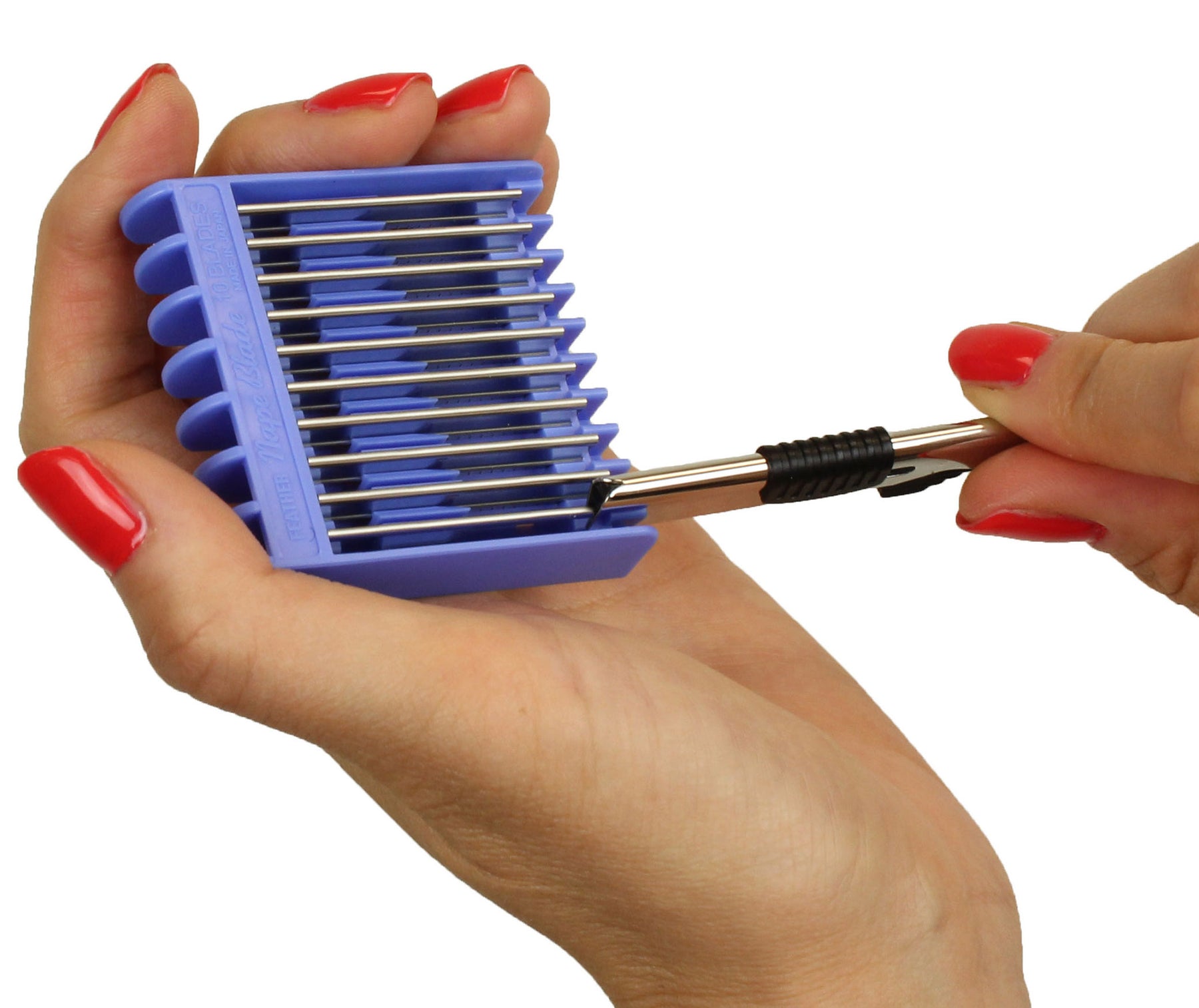 Feather F1-80-500 Nape & Body razor Kit
Usually ships the same business day.
In stock
The FEATHER Nape & Body Razor is the stylist's choice for shaving razors. Perfect for trimming the nape, bikini lines and other tight areas of the body. The Nape Razor features a small handle and smaller blade design for accuracy and ease in shaving. The Nape Razor folds like a traditional barber razor for total control and creativity. It has a 0.15mm thick stainless steel blade covered by a thin wire mesh for safety as well as a close shave.
Includes a Feather Nape & Body Razor, 10pk of Nape Blades and 2oz. JATAI Blade Glide
Perfect for shaving the neckline, sideburns, eyebrows and bikini line. Great for facial outlining
Replaceable blades maintain sanitation standards between clients
Guarded blades protect you and your client
Small folding handle and blade design makes it easy to shave in small tight areas
JATAI Blade Glide, haircutting and shaving lotion, allows the razor to glide smoothly across the skin while shaving
Made in Japan