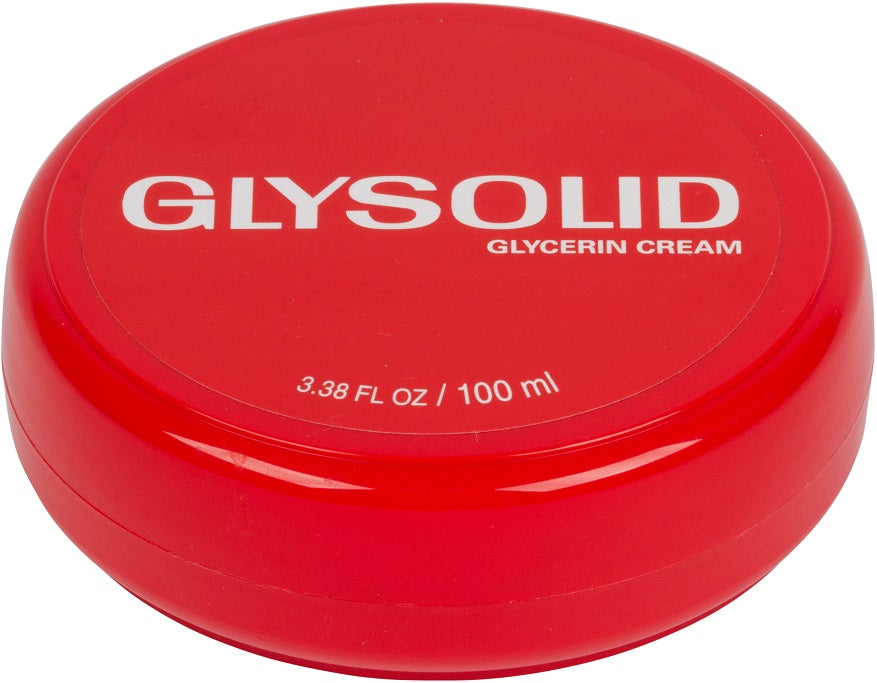 Glysolid 100ml glycerin cream for the skin from Germany
Usually ships the same business day.
In stock
* Color free
* Fragrance free
* Preservative free
* Glysolid is the perfect cosmetic, penetrates deeply into the skin, and softens. Ideal for the treatment of hands, feet, and the entire body. Glysolid acts immediately on rough, dry, or chapped skin, stimulates rapid healing of irritated or reddened skin, and slight injuries.
* Use sparingly!!
Best hand cream ever!
My husband and I have been using this cream for many years! This is my first purchase from best clippers and I am very satisfied with the company. The product came very quickly and it was well packed.
Amazing Results
I love this stuff! Best for night use on rough , dry hands and heels too.
Best hand cream ever
Thank you so much for stocking this hand cream. As a hairdresser this handcream keeps me in business through the winter. Mailmen and nurses reserve their orders year round. Heals cracks and dryness everywhere. Thank you??
Best healing cream EVER!
This solves most of my skin issues. Wether my hands are chapped, sunburned, or I have a burn this cream helps them heal quickly. Best substance I know!