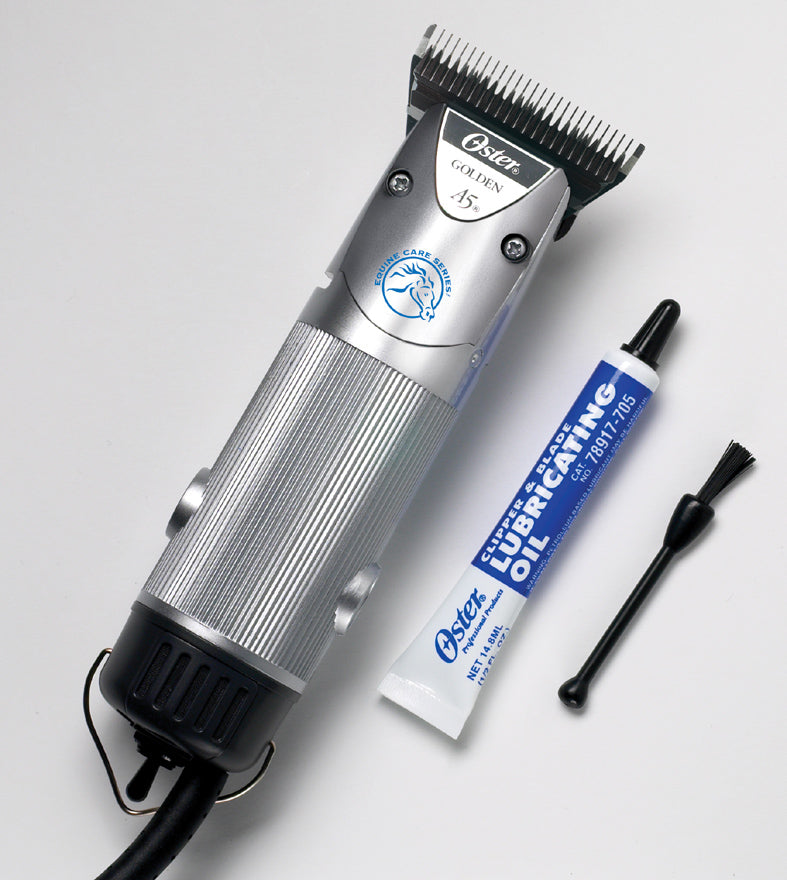 Oster 78705-018 A5 single speed clipper w/ size 10 blade
Usually ships the same business day.
In stock
* Virtually UNBREAKABLE* housing!
* Cool running
* Smooth, quiet, quick
* Includes size 10 wide Elite CryotechTM blade
* Detachable blade system
* Wider sweep for faster cutting
* Great for all-around and precise clipping
* Carrying case included
The kit includes: - brush & spring assembly - blade oil - clipper grease - cleaning brush - carrying case
Good clipper
Works very good and easy on my dogs,very pleased.