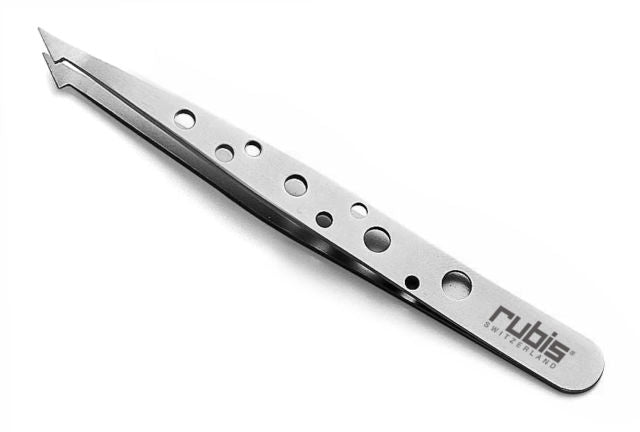 Rubis 1K911 Two Tip Slanted/Pointed Tweezer
Usually ships the same business day.
In stock
Pointed tip for easy removal of ingrown hairs, new growth, splinters and blackheads
Slanted tip for all purpose hair removal
Lightweight
Stainless steel
New plexi-glass packaging - 2.75" (w) x .05" (d) x 4.875 (h)
Love the Angle
This brand of tweezer is my favorite. I love the sharp point and the angle on the edge, but that edge must be protected and stored with the sheath securely in place. If the tweezer gets dropped into the sink or onto the floor the point will likely bend, destroying that perfect angle.