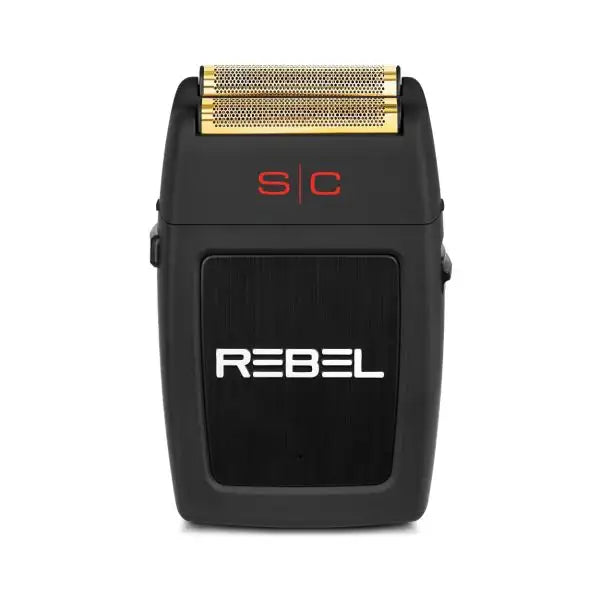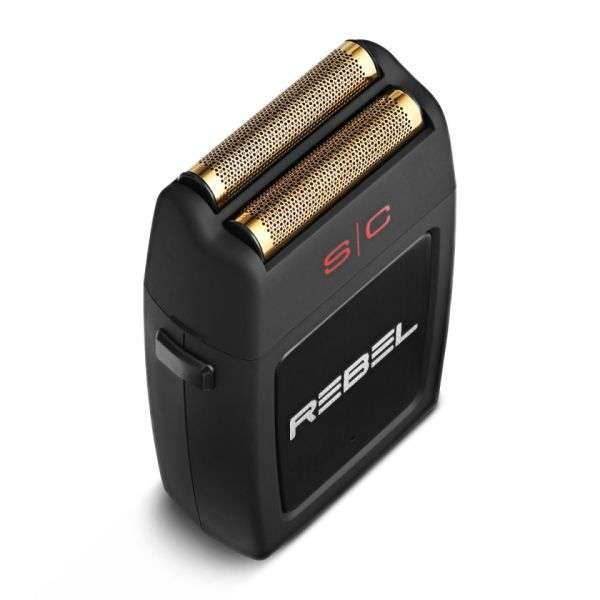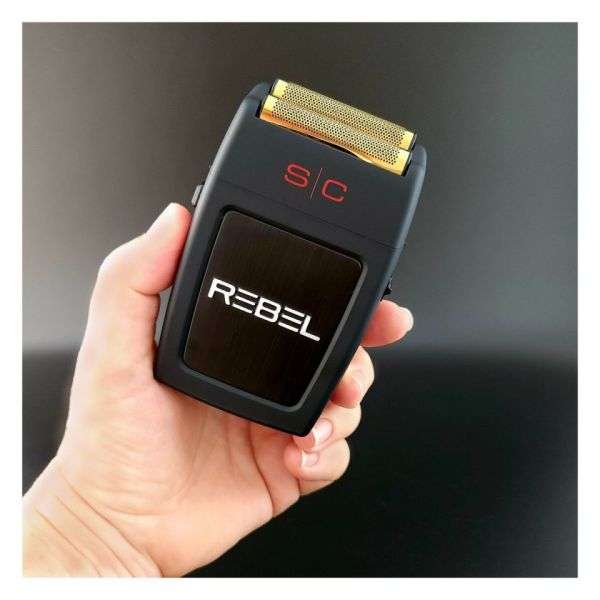 Stylecraft REBEL Foil Shaver with Super-Torque Motor
Usually ships the same business day.
In stock
• Super torque motor provides 11,000 rpms for the closest shave
• Lithium-ion battery delivers 100 minutes run-time, 60-minute full recharge
• Hypoallergenic gold titanium foil head, stainless steel cutters for a smooth shave
• Comfortable matte finish, led power button light when turned on
• Engineered and designed in the USA
• Includes: shaver, cutter, gold titanium foil head, protective cap, charging cord, cleaning brush
Join the rebellion! The StyleCraft Rebel foil shaver is our most powerful shaver ever and THE professional choice for dry shaving the face, neck, or scalp. Ideal to assist in fades and clean up around the back of head.
Perfect for a quick touch-up at the end of the day.  The super-torque motor provides 11,000 rpms of smooth shaving power that will not nick or snag. Lithium-ion technology provides a 100-minute run-time with a 60-minute recharge time.
The Rebel shaver can be used corded or cordless. The soft matte finish offers a comfortable grip and weighs a super light 5.3 ounces. A protective plastic cap is included to prevent damage to the foil when shaver is stored away.
Replacement stainless steel cutters and extra foil heads are sold separately.  We recommended cutter and foil head replacement time is every 3-4 months, or as needed depending on usage.  Also cleaning debris after each use.
Gold Titanium foils offer hypoallergenic properties for a superior shaving experience for even the most sensitive skin. Foil head is detachable for easy cleaning and replacement. Place foils under running water to rinse away any hair or debris, ensure foil is completely dry before replacing. Foils are gold coated and made of the highest quality titanium.
Engineered and designed in the USA, you get the shaver, 2 cutters, 1 foil head, protective cap, charging cord, and cleaning brush included.  We dare you to compare this to other foil shavers and be a Rebel.