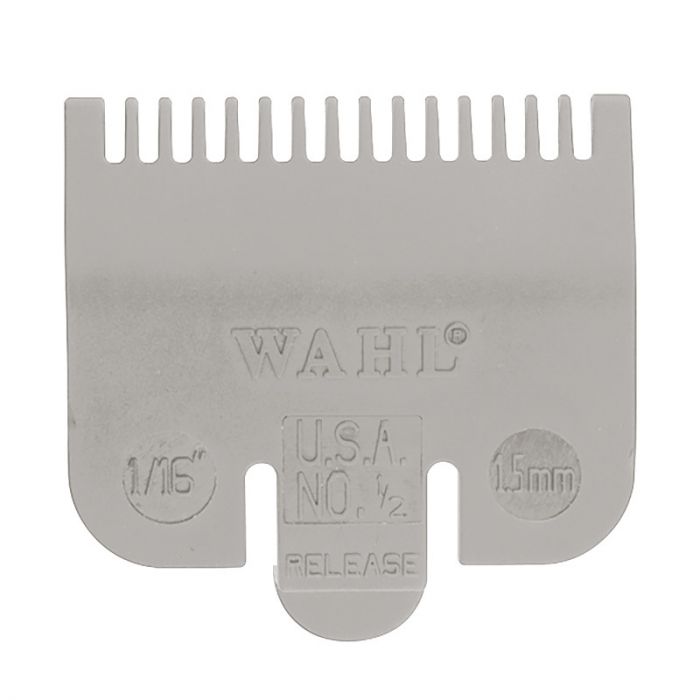 Wahl #1/2 Color-Coded Nylon Cutting Guide - 1/16"
Usually ships the same business day.
In stock
The Wahl Professional Cutting Guides fit all full-size Wahl Professional blades excluding the Competition Series and 5-in-1 Magic Blades.
A must have blending tool!
This is the best card to blend a 1 to 2 the only issue that I have with it and I've had this issue since first buying one of these guards..For some reason they are made a little tiny bit too big or some thing because they like to fall off of my clippers and that can be very dangerous and can screw up a lot so if that could be fixed that would be wonderful. Thank you!