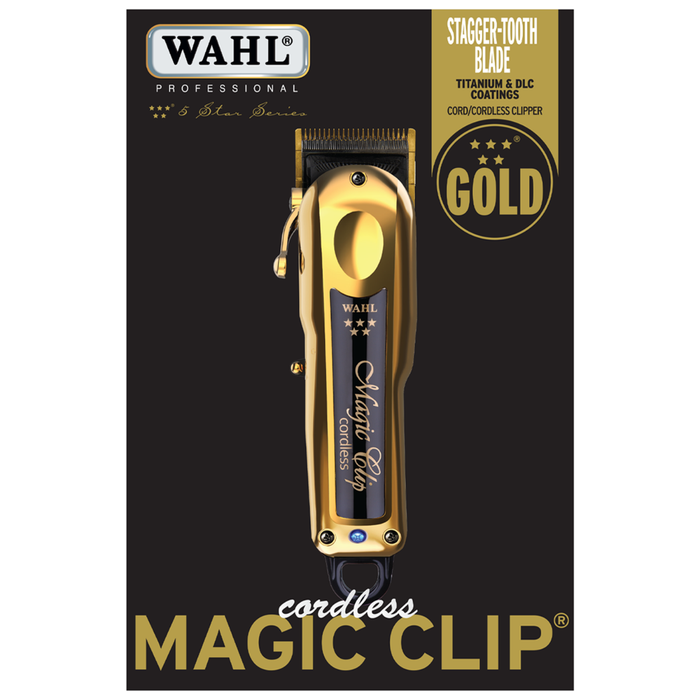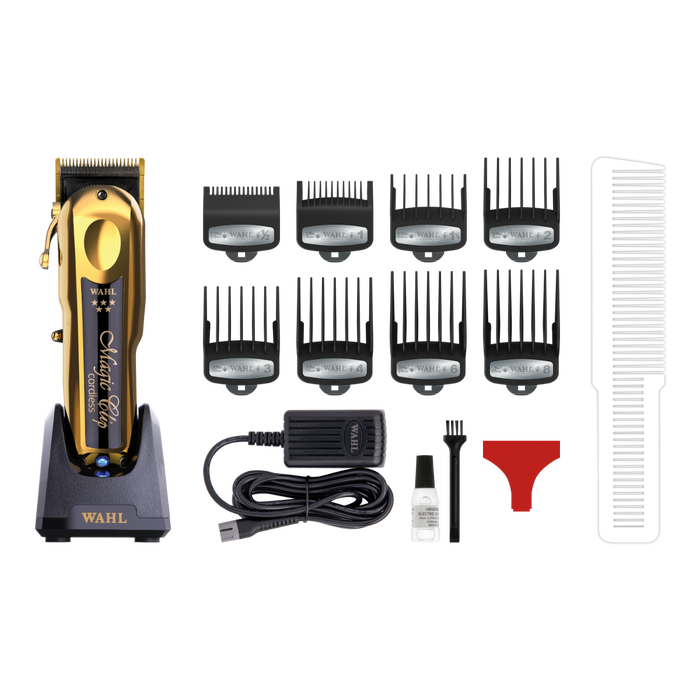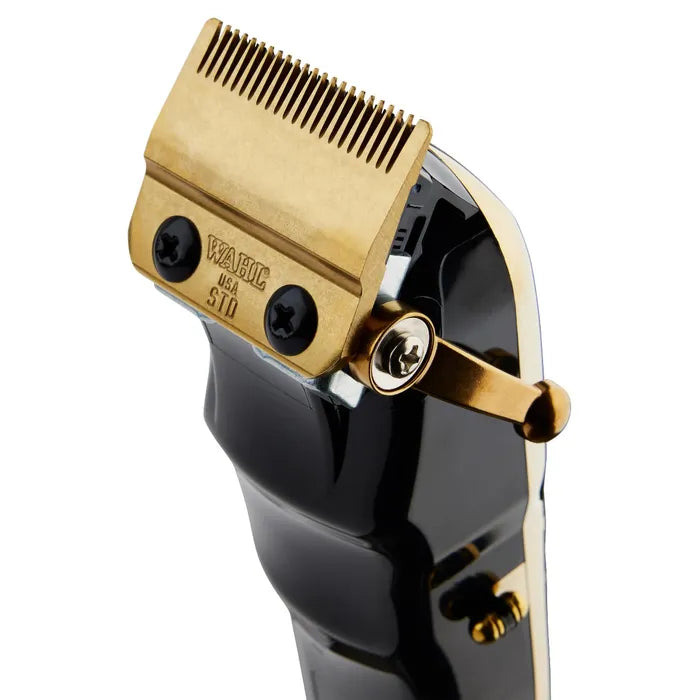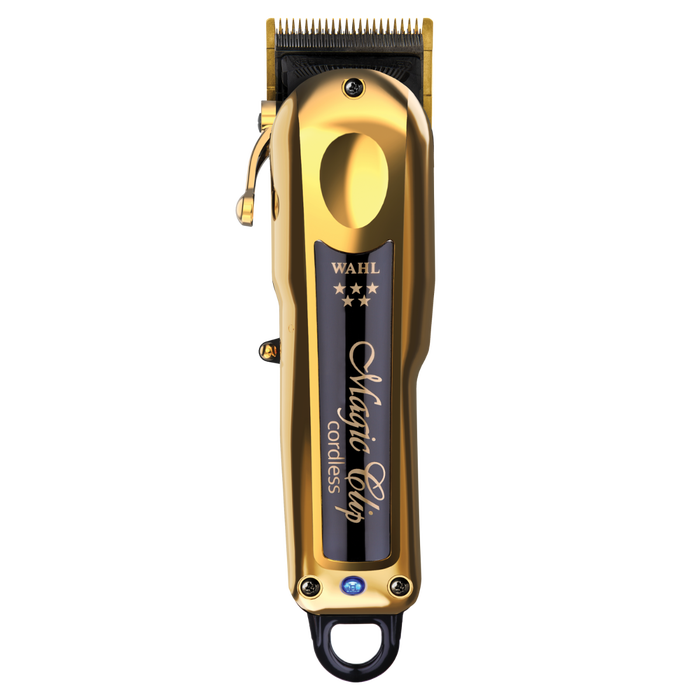 Wahl 8148-700 5-Star Gold Cordless Magic Clip
Usually ships the same business day.
In stock
We've taken what the world loves about the 5 Star Cordless Magic Clip® and made it even better with a stronger motor and new blades. Seamlessly blending fades is now a reality with the Wahl 5 Star Gold Cordless Magic Clip®. With more power, no hair type can slow its continuous clipping strength. Wet, dense, thick, or textured hair? No problem. The real magic is in the feature-packed blade system. To start, Wahl's Patented Stagger-Tooth™ blade is specifically designed to eliminate any lines of demarcation between sections of the haircut to create a perfectly seamless fade. Forged with titanium and DLC coatings, blades stay cooler, resist corrosion, and have added strength. And hear that? That's Wahl's Crunch Blade™ technology, providing audible feedback as you work. When you stop hearing the crunch, the stray hairs are gone. With stronger power and leading blade innovation, how could we not wrap this ergonomically engineered clipper in gold and add a matching, weighted charge stand? This is for barbers who never stop perfecting their craft. That's how you earn gold…and truly shine.

At the heart of the 5 Star Gold Cordless Magic Clip® is a more powerful motor that delivers continuous hair-cutting horsepower through even the thickest of hair types
The 5 Star Gold Cordless Magic Clip® features American-made high-carbon steel blades with titanium and DLC coatings that are ultra-strong, rust resistant, and keep their cool
With Wahl's Patented Stagger-Tooth™ blade, lines of demarcation are easily erased to achieve a flawless fade every time
The 5 Star Gold Cordless Magic Clip® will go strong for 100+ minutes, giving you plenty of time to achieve your vision with each and every hairstyle
Thanks to the 5 Star Gold Cordless Magic Clip's® Smart LED, you'll always know your charge level
It comes with a matching gold and black weighted charge stand and eight premium, secure-fitting cutting guides with metal clips
Professional Cord/Cordless Clipper with Adjustable Taper Lever
8 Premium Cutting Guides (1/16" - 1")
Charge Stand
Styling Comb
Power Supply
Oil
Cleaning Brush
Operating Instructions
Red Blade Guard
It cut good but little noises.Missing guard #1/2